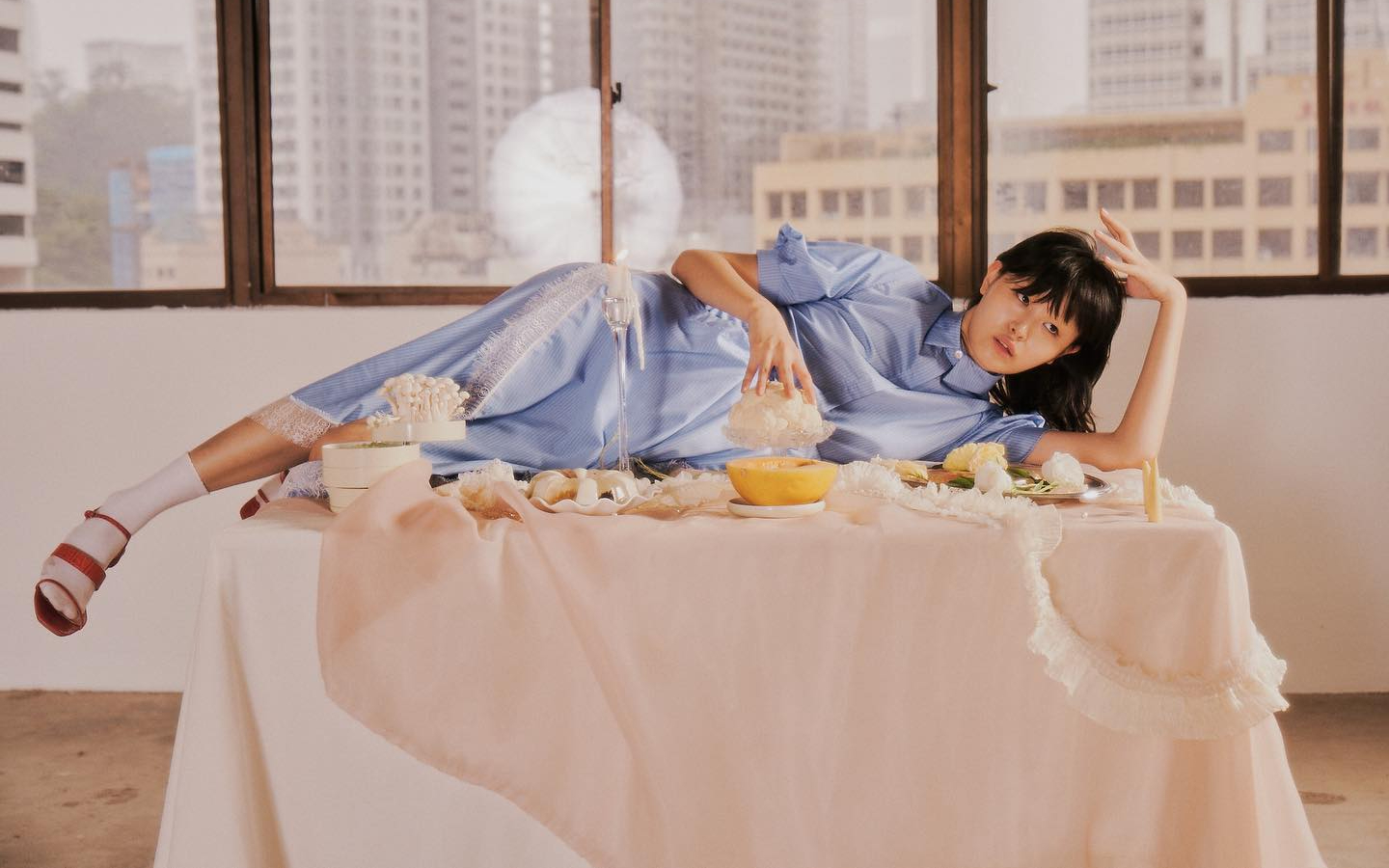 Adaptable, provocative, combatively feminine fashion
Designer Jonathan Liang launched his eponymous label in 2014 with the aim of creating "adaptable, provocative yet combatively feminine" womenswear, he wanted to juxtapose his "dream universe" with clothes that women could actually wear in their lives. daily.
Although he launched his Paris-based label long before the current fashion industry disruption in 2022, Liang hasn't had it easy. For decades, too much fashion has circulated around the world. With new brands popping up almost daily on social media, it's not easy to stand out, with a distinct creative voice, and make enough money to stay in business.
Originally from Malaysia, Liang has worked for several major fashion brands, including Givenchy and Surface to Air, and this journey has probably given him a better understanding of the vagaries of creating an independent fashion brand.
Still, having survived for more than eight years isn't bad in an industry as full of fashion failures as it is successes.
Although you could describe the brand as international, it's its ties to Australia and Asia that have helped Liang expand outside of the traditional European and American markets. Which is doubly helpful now that the rest of the world is slowly eating itself alive due to the economic and social impact of the Coronavirus, Covid19.
In addition to this most unexpected catastrophe, the entire fashion world has slowly woken up to issues of sustainability, ethical production, waste and customer desires to buy less and practice conscious consumerism more widely. .
Sustainability and Covid19
So how does a relatively young, contemporary womenswear brand deal with these additional issues as it grapples with global competitors? Liang says the impact of Covid19 has changed the way he designs, and even affected some of the concepts of the brand's aesthetics while keeping its underlying values ​​intact.
"In terms of design, we decided to prioritize comfort above all else. Since the pandemic, we believe that people are looking for something more comforting not only physically but also mentally," says Liang.
"It didn't change the way we create, it was a lot of asking, is it good for our skin but in [the] context of the new world that we [are moving into]? The fashion industry has definitely changed as a whole, and we are constantly adapting while maintaining our basic design principles. »
As for the growing movement towards more sustainable and ethical clothing production, Liang says he has always taken this into consideration when designing and producing the brand.
"We always think about sustainability, not just [for] the environment, but also the sustainability of the company as a whole, as well as governance," says Liang. "We are doing what we can to ensure that the smallest [environmental] impact as possible, such as controlling the amount of production, types of fabrics and designs that require very little, if any, waste.
Liang also says the company has always practiced ethical employment, but ensuring its manufacturers and staff have a "solid standard of living from day one."
A wild garden
Liang's latest collections have all been influenced by nature, with the concept of a "romantically carefree landscape filled with dramatic creatures" seen throughout.
Flowers feature heavily, not as garish patterns and prints, but rather as an aesthetic backdrop for soft, voluminous and romantic garments. Lace details combined with girlish/boyish cuts create a modern Edwardian vibe.
While pretty and quite #cottagecore in concept, Liang's current collection includes pieces perfect for the workplace; should we ever come back. The clever use of more masculine fabrics cut into shirt-dress shapes with asymmetrical detailing blends the boy-girl aesthetic perfectly.
Jonathan Liang's Spring-Summer 2021 collection maintains the romantic and carefree landscape of his previous work: "Each ready-to-wear piece imagined by the brand is not only inspired by, but reflects the characteristics of this fiery plane: from common thought, to the striking flamingo – elements of natural natives prevail in Jonathan Liang's oeuvre and collective history, fused with her definition of expressive femininity.
The brand's fabrics are a glorious explosion of all things delicate and beautiful – organza, tulle, lace, silk, silk jersey and Broderie Anglaise. Peachy pinks, white, soft lilacs and grays are offset by black and white in the current season's color palette for Spring Summer 2021. Quality detailing and craftsmanship ensure garments look beautifully crafted with a sense of timeless craftsmanship about them.
The future of fashion
Jonathan Liang's cute wearables manifest a nostalgic wish for the pre-Covid19 era, when picnics – or brunch at a trendy cafe – were a daily occasion.
Where will we wear these delicate and feminine pieces in the future? Will we be willing to spend our dwindling money on them? I suppose so, women with a sense of romance, sweetness and wishful thinking will gladly take Liang's offerings to heart, if only for the nostalgic comfort they bring.
As for the brand, Liang agrees that the fashion industry has undergone some upheaval, but is not yet sure where the future will land.
"…It very much depends on the mindset of each brand's customers and their circumstances too…so we prioritize slower fashion that stands the test of time."
You can buy Jonathan Liang online at society-a.com/brand/jonathan-liang/or go to www.jonathan-liang.com/stockists.
For more interesting interviews with fashionable creatives, head over to our Style section.
The original version of the article first appeared on nikibruce.com.
Related