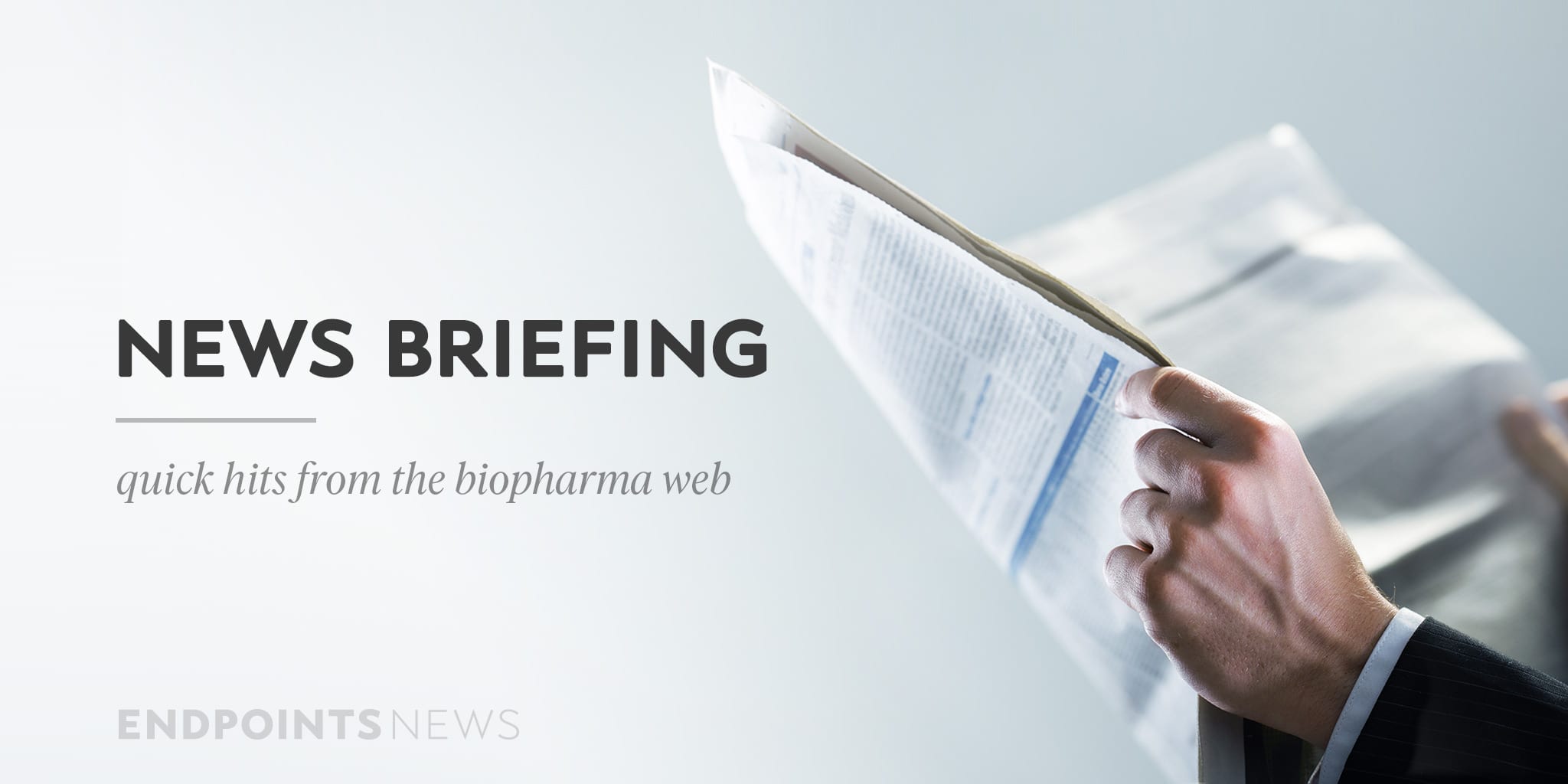 After Landing Royalty Funds, Cytokinetics Announces Aficamten PhII Results; Polish CRO Selvita restructures in search of new growth – Endpoints News
California-based Cytokinetics announced that positive results from a phase II trial of aficamten showed positive results in patients with hypertrophic cardiomyopathy.
The third cohort of the REDWOOD-HCM trial showed substantial reductions in mean left ventricular outflow tract gradient in patients whose history included treatment with disopyramide and a beta-adrenergic blocker. Each patient received up to three doses per day.
The results showed that there were no cases of left ventricular ejection fraction below 50%. Aficamten is an investigational cardiac myosin inhibitor. Treatment in the trial lasted 10 weeks, with a follow-up period of 4 weeks after the last dose. Thirteen patients were enrolled and all completed the treatment study, Cytokinetics said.
In a statement, Executive Vice President of R&D Fady Malik said:
These results represent the first report of patients with obstructive HCM treated with a combination of a cardiac myosin inhibitor and disopyramide and support our plan to include this patient population in SEQUOIA-HCM, our Phase 3 trial, this which is important given that these patients have exhausted other available medical therapies. We look forward to beginning screening of patients with SEQUOIA-HCM soon and look forward to sharing these Cohort 3 results with the medical community in April.
Earlier this month, Royalty Pharma agreed to lend up to $300 million to support the commercialization of Cytokinetics' lead candidate omecamtiv mecarbil and the development of aficamten. In return, Royalty must pay a royalty of 4.5% on sales up to $1 billion and 3.5% on sales over $1 billion. — Kyle Blankenship
Polish CRO plans to restructure and reorient management team
Polish CRO Selvita is dismantling and rebuilding its business with plans to fully reinvigorate its management team as it seeks growth, the small company announced on Tuesday.
First, the company plans to integrate its "drug discovery area, integration of business development activities, and creation of a department supporting operations and investment management," according to a statement. This unit will be headed by Adrijana Vinter, who was most recently CEO of Fidelta.
Then, the company will also integrate its business and commercial unit. This area will be led by Milosz Gruca, who will assume the role of CCO.
Selvita also plans to add a new R&D facility in Krakow that will eventually accommodate up to 1,000 researchers, the company said. — Josh Sullivan