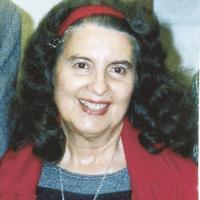 Around the community: A community group creates a patriotic atmosphere | Way of life
Well, hello again. It was such a spectacular prelude to the annual Veterans Week events held throughout our community at the beautiful Seven Rivers Sanctuary. This was the Citrus County Nature Coast Community Band's annual patriotic concert, "Music of the Greatest Generation", honoring our veterans from Afghanistan and Iraq combined with Mass of the Colors, honoring the American flag and our veterans combatants with the participation of local veterans' organizations.
The NCCB's new conductor, Kathy Thompson, and our eternal narrator, Doreen Morgan, were at their usual best with welcoming greetings to the over 700 people in attendance. Judy Williams, Chair of the NCCB Board of Directors, was busy handling last-minute details of elaborate participant stations for a smooth parade of events from the narthex to the sanctuary and back for the closing ceremony held at the exterior, which included a rifle salute and the game of "Taps".