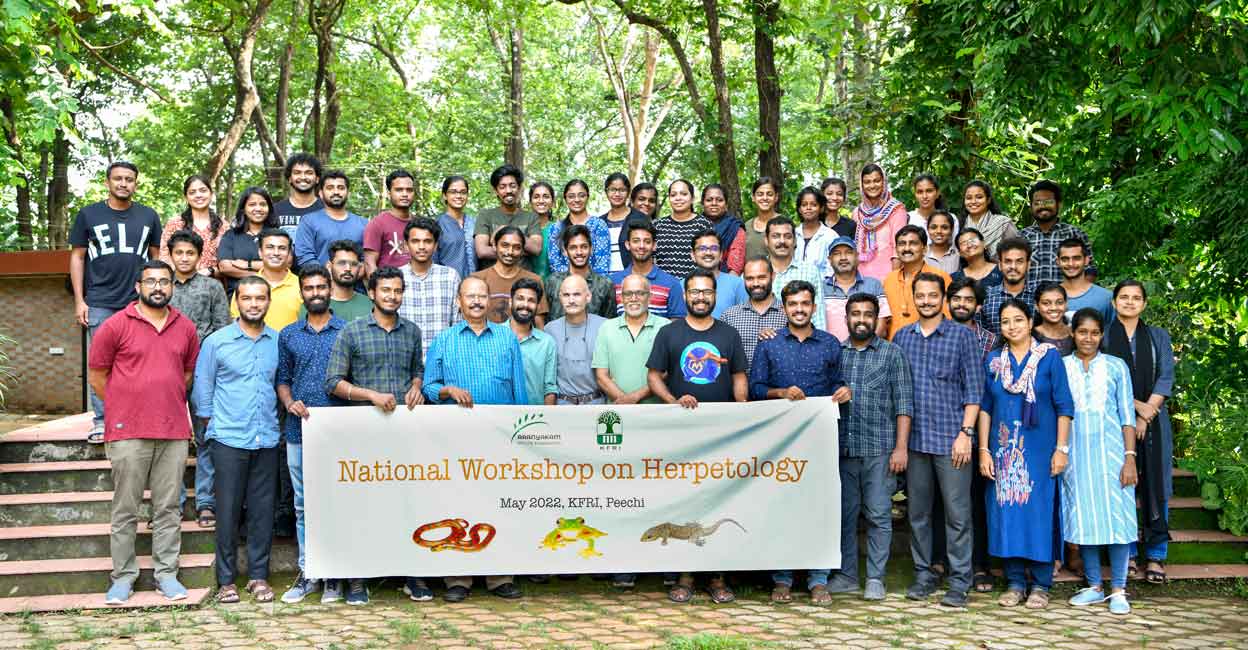 Environmental conservation requires scientific research, says ecologist Dr PS Easa | Lifestyle News
Dr PS Easa, Chairman of the Aryanakam Nature Foundation, said scientific research is imperative for environmental conservation. The renowned conservationist was speaking at the three-day reptile literacy workshop held at the Kerala Forest Research Institute. More than fifty participants, including university professors and students, took part in the workshop organized by the Aryanakam Nature Foundation from May 6-8, in association with the Kerala Forest Research Institute. Dr AV Raghu, Senior Researcher at Kerala Forest Research Institute, delivered the welcoming address while Dr PS Easa presided over the ceremony.
Opening the event, Dr Syam Vishwanath, director of the institute said he was committed to giving a scientific basis to NGOs and their activities in environmental conservation. Peechi Wild Life Warden Prabhu PM congratulated the event. Meanwhile, Adv. MP Prakash (Aryanakam Nature Foundation) gave the vote of thanks. The workshop aims to promote scientific knowledge about reptiles to ordinary mortals through students.
Dr Benjamin Tapley (Reptile House Curator, Zoological Society of London), Ashok Captain (renowned snake researcher and author of 'Snakes of India'), Dr Deepak Veerappan (Scientific Associate, Natural History Museum London), Dr. Lilly Margaret (Dartmouth College, United States of America), Dr. Robin S, Assistant Professor Venketshwara College, New Delhi, Saunak Pal, Research Scientist, Bombay Natural History Society and Ayushi Jain who studies giant shelled tortoises molle, led the sessions at the workshop. Meanwhile, the workshop was managed by researchers Rajkumar KP, Nithin Diwakar and Sandeep Das.
Dr. TV Sajeev, the Registrar of Kerala Forest Research Institute was the chief guest of the closing event on May 8th.