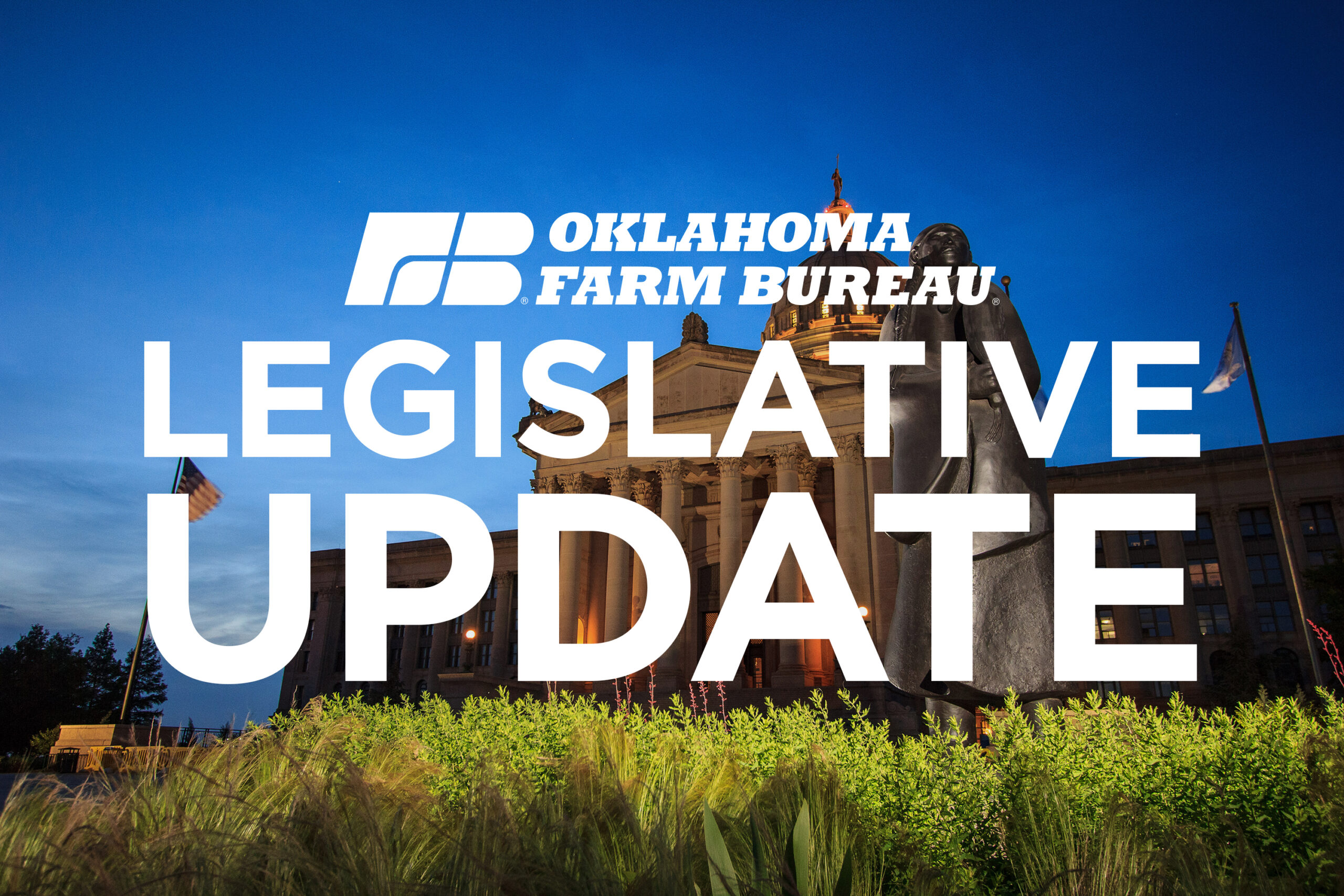 Legislative Update: Royalty Owner Payments, Medical Marijuana Package
As the fifth week of the 2022 legislative session winds down, the Oklahoma Legislature has reduced the number of operational bills to just under 1,500. The House and Senate had full agendas this week , and five bills were sent to Governor Stitt's office for review after receiving approval from both houses. With the next deadline still two weeks away, the House and Senate are expected to have short work weeks next week in observance of Oklahoma's spring break, which means there are only six legislative days left before that the remaining bills are approved by their house of origin.
SB 1524 by Sen. Zack Taylor received full Senate approval this week by a vote of 33 to 5 with the title struck. SB 1524 is intended to delay accrued interest on payments to royalty owners until the royalty owner has first sent a properly executed division order to the company. Although the Oklahoma Farm Bureau continues to have concerns regarding the legislation, we remain engaged in ongoing discussions and negotiations and will continue to ensure that the rights of royalty holders are protected. Since the title is deleted, SB 1524 will have to come back for Senate approval after the final details are ironed out.
Oklahoma House Republicans released a package of bills this week to address ongoing problems caused by the state's medical marijuana industry. HB 2025 by Rep. Jay Steagall would require medical marijuana businesses to clearly display their license in their workplace.
HB 3827 by Rep. Mike Dobrinski would require all growers of medical marijuana to register as an environmentally sensitive crop with the Department of Agriculture. This would help commercial and personal spray applicators identify where medical marijuana crops are located to better avoid them when planning to apply products in a field.
HB 4055 by Rep. TJ Marti would require utilities to report to the Oklahoma Medical Marijuana Authority how much product — such as water or electricity — they supplied to a licensed medical marijuana producer. The intent of this bill is to provide OMMA with the information needed to determine if a licensed grower is using the right amount of water and energy to produce the number of plants they claim to have. If the water and electricity consumption greatly exceeds what is needed to produce the number of plants claimed, this could be a sign that illegal action may be taking place.
For a complete overview of the House Republican's plan and the legislation included, visit the Oklahoma House of Representatives website.
For an update on weekly events on Capitol Hill and a preview of what's to come, be sure to tune in to the Oklahoma Farm Bureau's weekly public policy update every Friday at noon via Zoom. Contact your field representative for details.