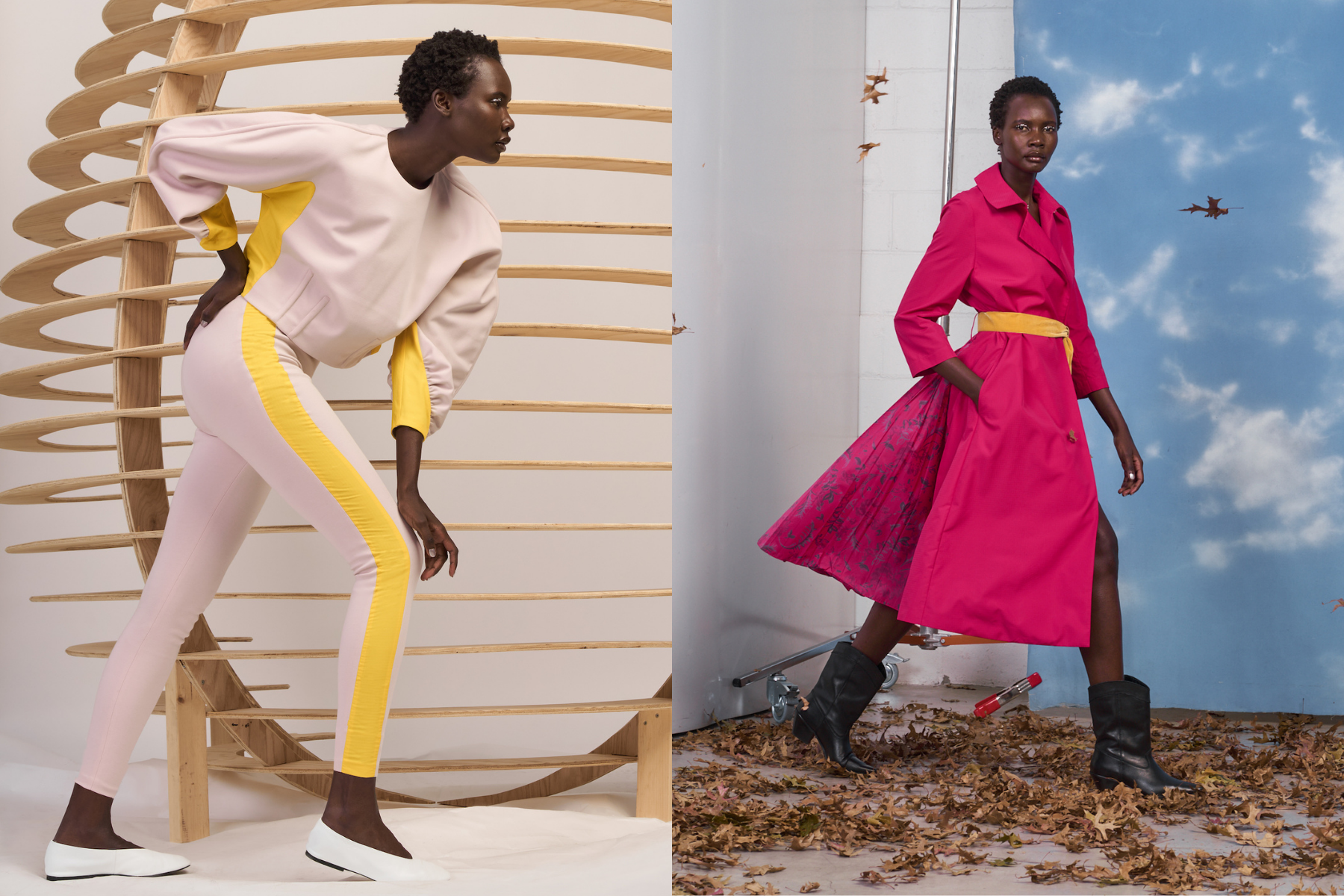 Preview of Hanh Merriman's new fashion collection
When Dallas-based blogger and fashion designer Hanh Merriman launched her first collection last fall, she had a bit of luck on her side. Many of his pieces, like the Canh sweatshirt and the Camellia pants, featured kumquats.
In Merriman's native Vietnam, kumquats are symbols of happiness and prosperity. During Tet, the Vietnamese lunar new year, families decorate their homes with kumquats. So, for luck, Merriman filled the Hanh collection with fruit flower prints and embroidery. "Almost all the fabrics we have [has] a kumquat pattern.
The result was a stunning assortment of dresses, jumpsuits, jackets and more. Merriman's line played with minimalism and inimitable pleats, "It's almost like East meets West," she says, drawing inspiration from Vietnamese silhouettes, shapes and hues.
"My Collection 1 is doing well," she says. "We are really happy [with] how did that happen.
Now, Merriman is gearing up to launch its second line in early June. The 25-piece Collection 2 was inspired by jets and flight, Merriman says. Instead of kumquats, it features cranes and tropical flowers. It has bright colors including yellow, fuchsia and an army green. Like the first collection, this line plays on pleating and mixtures of materials. "There's a lot of detail" in Collection 2, and a lot of colors that will "elevate you," she says.
There are a few major differences between the two collections, namely color palettes and patterns, but some pieces will look familiar to shoppers. "We also repeat part of Collection 1 which is so popular, and it has become our classic [styles]says Merriman. Expect to see new interpretations of the Fansipan reversible top, the dramatic Kanzan trench coat, and the Hanh dress, which is an homage to Merriman's mother's wedding dress.
While Merriman is eager to launch the new pieces, she says she's just glad people appreciate her work in general. "I'm always thrilled for my customers to see, no matter the collection."
As before, Merriman is focused on philanthropy within his company. "Always donate to anyone who needs help," she says. The Hanh Collection will continue to donate a portion of its profits to the Blue Dragon Children's Foundation, a Hanoi-based charity that provides support, training and crisis intervention to Vietnamese families and children.
Additionally, Merriman took up another cause: to dress Buddhist monks. She noticed that some Buddhist monks across the United States had the wrong color clothing and outerwear. For centuries, Buddhist monks have worn pumpkin orange robes, dyed from spices like saffron. Monks, Merriman says, are only allowed to wear this specific shade of orange. "Not black, not white, not blue. Just a pumpkin hue. And finding the right pumpkin hue isn't easy.
She looked everywhere for clothes in this shade, even going so far as to check ski resorts. Not finding what she was looking for, she decided to create her own. Merriman sourced the orange cotton fabric from Italy and now makes vests, jackets and robes through Hanh Collection to donate to monks at Buddhist temples in Dallas and across the country.
And while she's working on both the monks' robes and releasing her second collection, Merriman is already getting to work on collection 3. When you're passionate about something, she says, it better " darken".
Author
Catherine Wendlandt
See profile


Catherine Wendlandt is an associate online editor for Magazine D's Living and Home and Garden blogs, where she covers all…