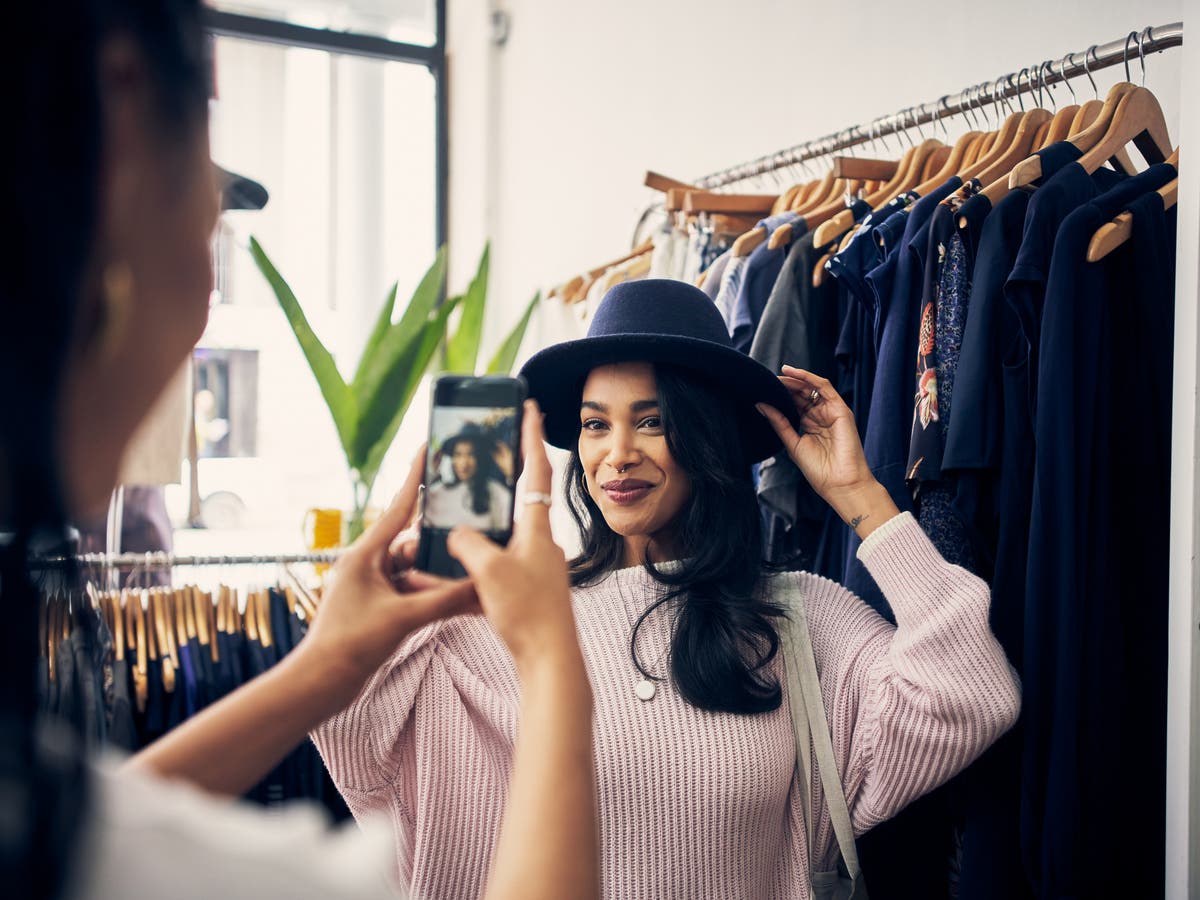 Shoppers ignore lockdown lifestyle as sales of comfy clothes plummet
Shoppers are putting lockdown firmly behind them as they buy more formal wear and travel-related items rather than loungewear.
John Lewis annual sales figures suggested consumers are turning away from wire-free bras, velor tracksuits, jigsaws and wall desks.
The retailer's annual How We Shop, Live And Look report found that sales of wire-free bras fell by a third, while sales of velor tracksuits fell 50%.
Meanwhile, John Lewis has pulled the wall desks from sale altogether as customers have "rejected the pitfalls of a life in lockdown".
Sales of puzzles, which became popular as people discovered new hobbies during lockdown, were also down 68% from a year ago.
The retailer's report also suggests customers are returning to lunches away from home, with soup machine sales down 12% and bread bins down 42%.
Instead, sales of carry-on-ready laptop bags increased by 20% and travel mugs increased another 65%.
As weddings and social events resumed their full swing this year, sales of formal hats soared 168% and sales of smart menswear increased 60%.
To prepare for these events, Britons bought more ironing boards (up 19%) and made sure they smelled good, with perfume sales up 24%.
This is in stark contrast to sales during previous UK lockdowns, which saw loungewear sales increase by 1303% in 2020.
When the country was plunged into a strict lockdown again in December 2021, sales of loungewear surged as people swapped party clothes for comfortable clothes to stay indoors.
However, some shopping trends have confused the retailer, with consumers buying seven times more Ugg sheepskin boots than a year ago, while sales of 90s-style Casio watches rose 81%. .
Sales of toastie makers were also up 63% – but John Lewis noted shoppers were "not greedy about it" as sales of sliced ​​white bread rose 17% at Waitrose.
A spokesperson for John Lewis said: "This year we have seen a sea change in buying behavior. Customers appreciated the return of travel, part-time office work and in-store shopping.
"But our in-depth analysis has shown that the combination of living in an always-on digital world and the societal change accelerated by Covid have cemented our appreciation of the everyday.
"Shoppers always want products that help them make the most of everyday moments, like inviting family and friends over for dinner and prioritizing their well-being."